Emergency Beacon
Emergency Beacon is a vital app for all outdoor enthusiasts. Emergency Beacon was made as a tool to help victims of natural disasters, falls, avalanches, or any other incident where they need to be rescued. The app features the ability to send your current gps coordinates by email or sms to a list of preset contacts, a built-in emergency survival guide, and an audible alarm to help rescue teams find your exact location.
Why not just call 911? According to Gizmodo, a 1-minute phone call is 460,800% larger than a text message. After a natural disaster, cell phone calls often cannot be made due to overloaded cell towers. Text messages and emails don't require as strong a signal and will more easily be put through in a natural disaster.
Emergency Beacon is available for purchase ($0.99) on the iOS App Store. It is currently compatible with iPhone, iPod touch, and iPad. Check it out and download today! If you like it, give it a rating and help spread the word!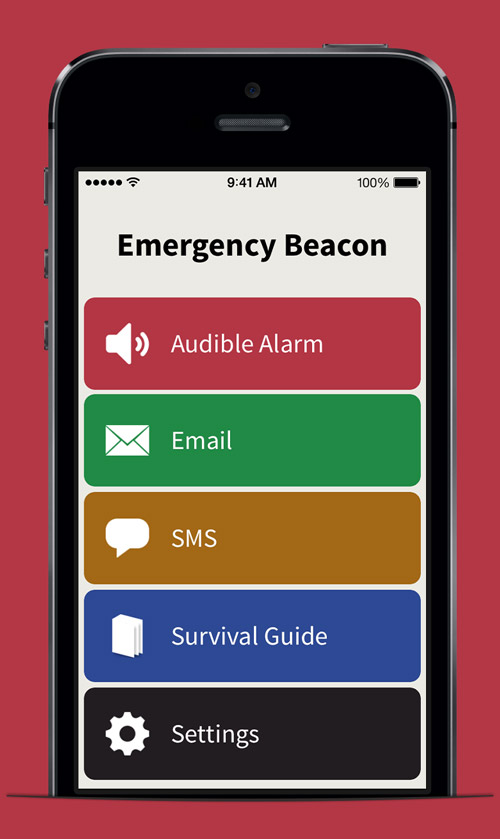 ▼ Scroll Down to Learn More ▼